Contact - ADHOME
167-5, Nampyeong-ro, Yangji-myeon, Cheoin-gu, Yongin-si
Gyeonggi-do 17162
South Korea
Latest products added ADHOME
Additional information
Legal information - ADHOME
| | |
| --- | --- |
| Nature | Headquarters |
| Year established | 1997 |
| Activity | |
| Co.Registration No | 224-81-12042 |
| No employees (address) | 9 Employees |
| No employees | 9 Employees |
Presentation - ADHOME
oil,essential,soothing,gel,toner,serum,argan,mask,secret,face,body,organic,rose,natural,cosmetic,aloe,jojoba,aroma,usda,korean,vegan, Calendula Toner, EO WATER Calendula Mist, Jojoba, Avocado, Argan, Rosehip

#Company Introduction

The Aroma Shop has began based on exporting products to various countries such as the USA, Japan, China, European countries
and many more since 1990. Furthermore, in 2012, the company extended its vision to aroma products industry, manufacturing D.I.Y products, aromatic diffusers and candles directly, and exporting them by as well.

We've studied for a long time to understand deeply about various materials, scents and ingredients through product development. We've realized most of foods, household goods, cosmetics those are helpful to humans
are actually have a deleterious effect on human, nature and animals as they contain chemically processed scent and toxic ingredients.

Since then, we value the animal life and dignity of nature, and keep trying to find safe and healthy ingredients those are harmless to our skin. Finally we found the effectiveness of aromatherapy which has a long history and has been recognized by its safety, and we developed cosmetics by ourselves by importing safe and effective ingredients.

#Main products
-Hypoallergenic Toner for Sensitive Acne Prone Skin
-Organic Rose Toner
-Organic Rose Secret
-Rose Essence Mask Pack
-Rose Jojoba Oil

#Strength
-Power of organic rose
-Power of organic jojoba
-dry and rough skin to brighter and moist skin
-using organic and vegan material
-contains only natural, non harmful ingredients
-passed the SGS microbial and heavy metals test

#Video
https://www.youtube.com/watch?v=Kqqaq3qhvas
Company catalogues - ADHOME

product catalog (English)
2 pages

Company introduction (English)
5 pages

catalogue (English)
2 pages
Company's Videos - ADHOME




General Information - ADHOME
Certifications
| | |
| --- | --- |
| | VEGAN |
| Expiry date: | 01/08/2022 |
| | DERMATEST |
| Expiry date: | 01/08/2022 |
| | ISO |
| Expiry date: | 01/08/2022 |
| | USDA |
| Expiry date: | 01/08/2022 |
Import area
Asia-Pacific
China, India
Export area
North America, Asia-Pacific
Canada, China, Australia, Russian Federation
Brands - ADHOME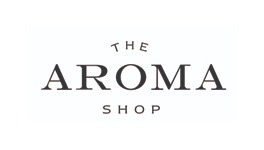 The Aroma Shop
Ms. IN JA JIN
CEO - Chief Executive Officer
Ms. DA EUN KIM
Assistant Manager
I WANT TO GET MORE DETAILS ABOUT THE OFFER ADHOME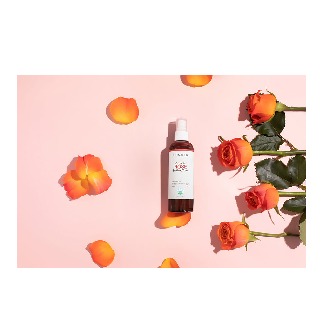 organic rose soothing toner
From 01/08/2022 to 01/08/2023
Hypoallergenic Toner for Sensitive Acne Prone Skin

Organic Rose Toner uses our patented technology of mixing adding organic ...
News - ADHOME
Date: 2 December 2018 3:00 PM
End: 3 December 2018 2:59 PM
Gelloy International (CEO Song Jung-won) cosmetics brand 'EOWater' has been selected as the 'FT TIMES' basic cosmetics division '2018 consumer satisfaction target'.
EO Water is known to have received a good reputation from consumers for introducing natural cosmetics after launching cosmetics brand in the first half of this year.
According t...
Date: 19 November 2018 3:00 PM
End: 20 November 2018 2:59 PM
Yongin City dispatched 5 small and medium-sized enterprises in Hong Kong Beauty Exhibition to Hong Kong Convention & Exhibition Center from 13th to 17th, bringing total 134 cases of 2.52 million dollars (about 2.84 billion won) He said.

Hong Kong Beauty Exhibition is the largest B2B professional beauty industry fair in Asia and the Pac...
Activities - ADHOME
Producer
Distributor
Service providers
Main activities within the Kompass classification
Secondary activities within the Kompass classification