Contact - ILWONTECH CO., LTD.
Rm.505 hyun-hae Plaza, 105 Sang-dong Rd. Bucheon City
Gyeonggi-do 14543
South Korea
Latest products added ILWONTECH CO., LTD.
Additional information
Legal information - ILWONTECH CO., LTD.
| | |
| --- | --- |
| Nature | Headquarters |
| Year established | 2006 |
| Activity | |
| Co.Registration No | 1248642367 |
| No employees | 10-19 Employees |
Presentation - ILWONTECH CO., LTD.
Expansion Joint - Bridge, Joint, Aluminium Joint
Reascon - Asphalt Maintenance, Asphalt Regeneration, Asphalt coating
Reconseal - Water proof, Concrete, Self waterproofing, Alkali recovery

# Company Introduction
llwontech Co., Ltd. is a professional facility maintenance and safety inspection company on Bridge Expansion Joint System. The Long-run Expansion Joint System that we developed as an innovative maintenance method is designed to solve the inefficiency of the existing expansion joint system. Currently, the expansion joint is considered as a consumable material and Longrun Expansion Joint has changed the concept into a permanent component of the bridges. We have registered 26 patents and utility models on this system and acquired New Excellent Technology Certification.

# Main Products
- Expansion Joint
- Reascon
- Reconseal

# Strength
- Expansion Joint
Reducing maintenance cost, Prevent damage on the slab & girder, Excellent wateproof by one body rubber seal.
- Reascon - Extend lifetime to 5~8year(depends on condition), Regeneration of asphalt by the recovering elasticity & adhesion of bitumen, Reduce 50% or more of longterm maintanence cost.
- Reconseal - Long-life concrete structure with the smart self-correction effect, Eco-friendly construction method for the service life extension of concrete structures

# Video
https://www.youtube.com/watch?v=OUhWwiqmUtA
https://www.youtube.com/watch?v=dmq9LQzE1wA
Company catalogues - ILWONTECH CO., LTD.
Ilwontech_catalog (English)
12 pages

Long-Run-Expansion-Joint_Ilwontech_catalog (English)
28 pages

Re-ConSeal_Ilwontech_catalog (English)
8 pages
Company's Videos - ILWONTECH CO., LTD.

General Information - ILWONTECH CO., LTD.
Export area
Asia-Pacific
Viet Nam
Brands - ILWONTECH CO., LTD.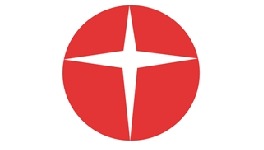 ILWONTECH
Mr. DOO SUNG LEE
CEO - Chief Executive Officer
Mr. HYO SUNG LEE
Director
Location - ILWONTECH CO., LTD.
Opening hours - ILWONTECH CO., LTD.
Key figures - ILWONTECH CO., LTD.
Activities - ILWONTECH CO., LTD.
Producer
Distributor
Service providers