New service
GR Series GRP Enclosures for Terminal Boxes and Control Stations—One Enclosure, Numerous Applications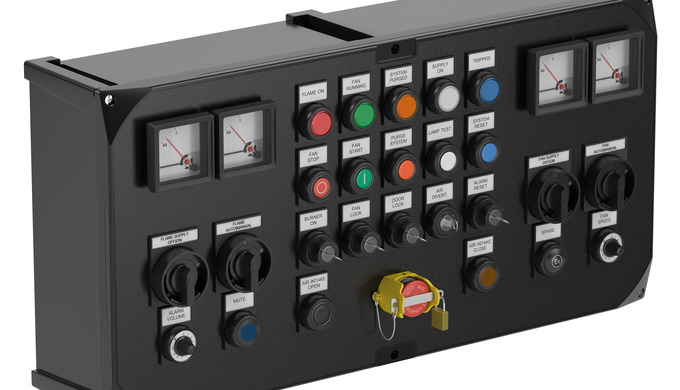 https://www.pepperl-fuchs.com/global/en/34302.htm?
From small stations to large chemical plants: Wherever dangerous process media are used and temperature extremes prevail, Pepperl+Fuchs' explosion-proof products ensure the protection of personnel and equipment. Our development and production teams are continually improving the portfolio and incorporating feedback from customers and experts. A new enclosure series was developed with the aim of simplifying planning, mounting, and maintenance. Adapted to process industry requirements, this
glass fiber reinforced polyester (GRP) enclosure series is
is being rolled out for terminal boxes and control units first. It will be available for all Pepperl+Fuchs products and solutions in the future.
As early as the planning phase for a terminal box or control station in the new GR series, plant designers will benefit from
flexible device configuration
. Based on customers' needs, terminals and switching elements can be individually positioned on the 10 mm mounting rail—without the need for an additional mounting base. Spacers ensure that every single component can be mounted efficiently at different heights. This saves space and helps users incorporate
more functions in one enclosure
.
Beyond the planning phase, the new explosion-proof enclosures also offer a broad range of applications: Because the GR series can withstand temperatures of up to
-60 °C
, it can be used for applications in harsh environments. This makes the latest addition to Pepperl+Fuchs' Electrical Explosion Protection Equipment portfolio a
cost-effective alternative to stainless steel enclosures
, which were previously required for such low temperatures.
Mounting and maintenance is remarkably easy: decoupled installation steps allow even large and heavy enclosures to be installed by just one person: First, technicians drill two screws into the wall and mount the enclosure. All remaining screws are then inserted and tightened. This approach makes handling a lot easier, saving time and costs.
Rugged hinge accessories and entry points for screwdrivers make it easier to open the enclosure lid, simplifying maintenance of the explosion-proof terminal boxes or control stations in GR series. Integrated edge protection is another unique feature: This allows enclosures to be stacked safely and prevents damage to the gaskets during maintenance, ensuring that the IP protection remains effective.
Highlights of Terminal Boxes and Control Stations in GR Series
Future-proof new enclosure series developed by the experts in electrical explosion protection
Flexible configuration reduces planning effort
Unique design opens up a wide range of applications
Intelligent enclosure series simplifies mounting and maintenance