New product
Can a Big Rugged Mobile Computer Still Portable?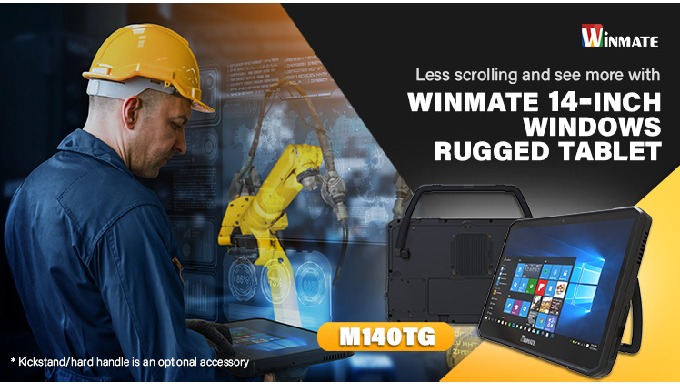 Start date: 24 June 2022 1:35 AM
Today's manufacturing businesses are typically made up of machines, robots, computers, and humans that all work together to generate a product. Hence nowadays, businesses empower mobile employees with a rugged mobile computer to keep up the work productivity and organized parts.
With many of the world's leading manufacturers already relying on Winmate rugged mobile computer solutions to digitize their production processes, the newly launched M140TG offers a new comfort for those looking to achieve smooth digital transformation of their operations.
This rugged mobile computer is HUGE!
"At Winmate, we create products and solutions that meet our customers' needs," says Ken Lu, CEO of Winmate Inc. "The M140TG uses cutting-edge computing technology to offer a competent yet versatile tablet suitable for industrial tasks and scenarios."
The M140TG intuitive touch screen provides a smooth and responsive experience. The 10-point multi-touch features allow users to concurrently write, click, or draw on the surface with styluses or fingers, even while wearing gloves. A lightweight, specialized stylus pen is included with the rugged mobile computer for jot notes, drawing, or executing other detailed operations that demand more accuracy than fingertips. The pen is readily affixed to the display's base.