CORIO CD-900F - Refrigerated - Heating Circulators
- Product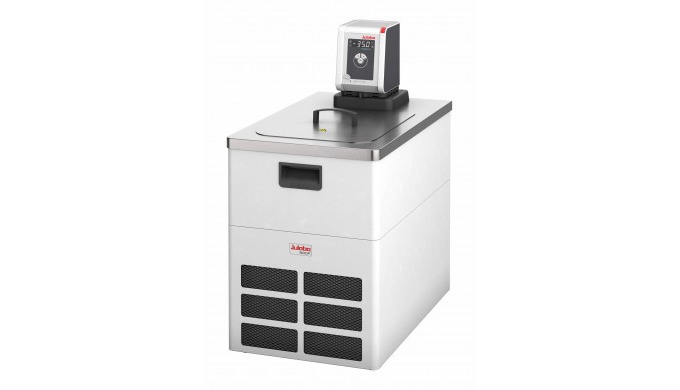 Refrigerated / Heating Circulators of the new CORIO™ series distinguish themselves with a great price-to-performance ratio. They are ideal for all standard tasks and routine work in laboratories and industry. Your advantages:
- Models for internal and external applications
- Bright, white, easy to read display
- Very quiet
-...
Description of the Product
Refrigerated / Heating Circulators of the new CORIO™ series distinguish themselves with a great price-to-performance ratio. They are ideal for all standard tasks and routine work in laboratories and industry. Your advantages:
- Models for internal and external applications
- Bright, white, easy to read display
- Very quiet
- Easy pump change-over
- External pump connections (M16x1)
- USB connection
- Space-saving cooling coil design yields more usable space in the bath tank
Price of the Product
Price not indicated
Technical Details
Working temperature range (°C) : -40 ... +150
Temperature stability (°C) : ±0.03
Heating capacity (kW) : 2
Cooling capacity : 0.9 kW @ 20 °C | 0.02 kW @ -40 °C
Pump capacity flow pressure (bar) : 0.35
Filling volume liters : 21 ... 30
Bath opening/bath depth (WxL / D cm) : 26 x 35 / 20
Dimensions W x L x H (cm) : 39 x 62 x 75

Category of the Product
I want to get more details about the product
Company catalogues - JULABO GmbH