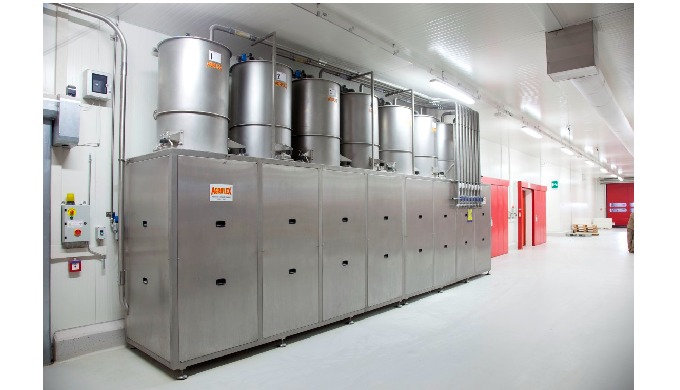 Agriflex micro dosing stations are designed and manufactured according to the customer's requirements. They are particularly ideal for use in the biscuit, bread and confectionery industries and for food products in general.
Micro ingredients are usually managed in three steps: loading into the container, dosing and conveying to the point of u
Description of the Product
Agriflex micro dosing stations are designed and manufactured according to the customer's requirements. They are particularly ideal for use in the biscuit, bread and confectionery industries and for food products in general.
Micro ingredients are usually managed in three steps: loading into the container, dosing and conveying to the point of use of the ingredients that are added to the main ingredients of a dough or mixture. The aforesaid steps can be fully automated, manual or both. Depending on the production process, Agriflex can provide the best and most efficient tailor-made solution. The micro dosing station can consist of different containers, each having internal mechanical parts suitable for the characteristics of the ingredients. The quantity of micro ingredients to be added may vary from dozens of grams to several kilograms.

Advantages:
• Use of non-specialist labour
• Accurate dosing of products when preparing the recipes and consequent reduction of raw material waste
• Perfect incorporation into the main system
• High automation that guarantees quick dosing, lower management costs, accurate traceability and reduction in human errors.
Price of the Product
Price on request
Characteristics of the Product
Type

Dosing system

Model

Micro ingredients

Brand

Agriflex

Certification

Moca, Atex

Origin

Italy
I want to get more details about the product
Company catalogues - AGRIFLEX S.R.L.