YANMA GNS CO., LTD / Portable UV-C Sanitizer Pen (Product name: CLEARSCAN)
- Product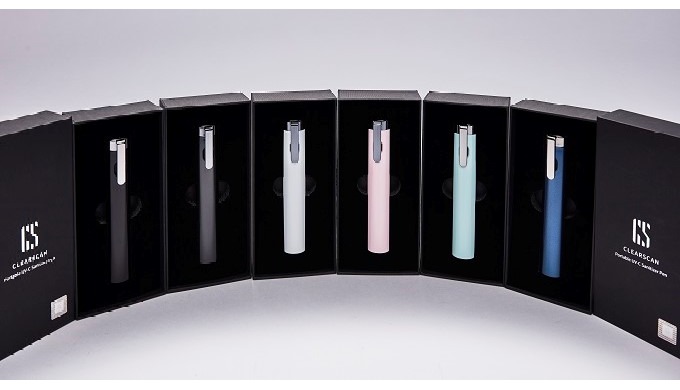 Equipped with Clearscan's authentic UV-C lamp, which is made with powerful chip, it is compact, light and very much portable so that you can carry it around anywhere you go.
Clearscan can disinfect objects such as smart phones, cutleries, tables, computer hardware and many more.
Certified to eliminate 99.99% of germs and bacteria includ...
Description of the Product
Equipped with Clearscan's authentic UV-C lamp, which is made with powerful chip, it is compact, light and very much portable so that you can carry it around anywhere you go.
Clearscan can disinfect objects such as smart phones, cutleries, tables, computer hardware and many more.
Certified to eliminate 99.99% of germs and bacteria including the COVID-19.
The UV-C ray (wavelength of 260-270nm) emitted from the device destroys and alters the DNA and the RNA structure integrity of a germ to achieve its sanitation effect.

# Technical Detail / Specifications
Product name: CLEARSCAN
Model name: CWK-CS-1020
LED lifetime: 10,000Hr
Battery capacity: 3.7V 230mA
Wavelength: 260-270nm
Size / Weight: 127mm / 32g
Total LED output: UV-C 21.6mW DC Input: DC5V / MAX500mA
Input interface: Micro USB C TYPE
Operation temperature: -10~55℃
Price of the Product
Price not indicated
Category of the Product
I want to get more details about the product